Regular price
Sale price
₹499.00
Unit price
per
Sold out
Taxes Inlcuded
View full details
VEGAN CHOCOLATE SPREAD - the CHOCOLAT story
Characters: Almonds, Dates, Raw Cacao
The Moral: A divine blend made to tickle your taste buds… totally GUILT FREE. A perfect plant based healthy alternative to all your sweet cravings. Drizzle on you mocha, spread on your breads/waffles, or have it straight off the spoon.
Store in a cool dry place.
Keep it air-tight.
Use clean and dry spoon.
Shelf life is 3 months from the date of manufacture.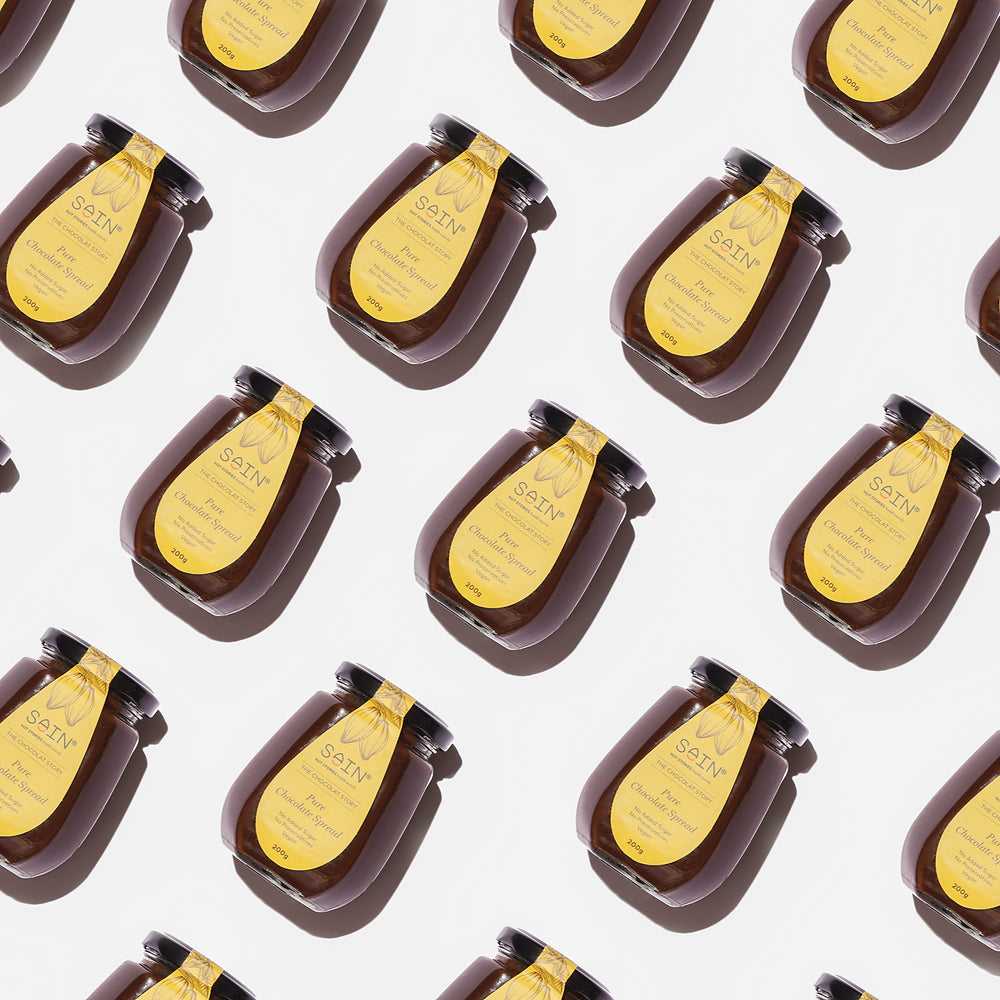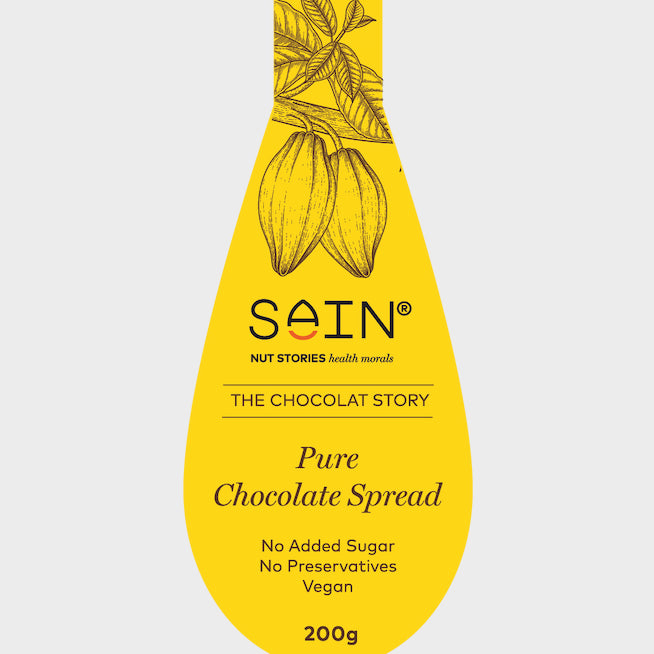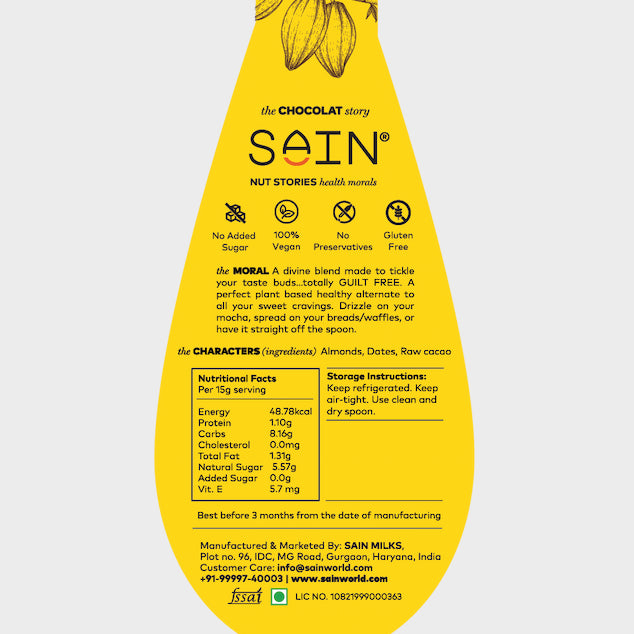 My kids loved it
Top it on pancakes or waffles.. mix it in milk it tastes yumm
Excellent chocolate spread
Great product
It's amazing. Great taste.
RECIPES WORTH TRYING
our

HANDPICKED

recipes
WHAT THEY SAY
hear them

SPEAK
Harprit
Kaur
SAIN World's almond milk in delectable flavours is a healthy and refreshing alternative to cow milk - I was happy to see my kid finish the "cacao story" in two mins while I was still savouring the vanilla and cardamom flavours! I am happy with the quality and flavours offered! Highly recommended.
Shampy
Ratra
Received my first batch. Pleasantly pleasantly surprised with the high level of packaging and promptness of delivery. Coming to the product itself: Super taste and rich texture is what will keep me coming back. Don't think anyone offers so many flavours in almond milk (atleast here in India). Really enjoyed it. Tempted to be on the monthly plan.
Rupinder Kaur
Founder at Raw Rasoi
Tried four flavours. Very fresh, soft and creamy. Good to know that these nut milks will be available in market soon. Great initiative. Best of luck.
WHAT THEY SAY
SAIN
in media